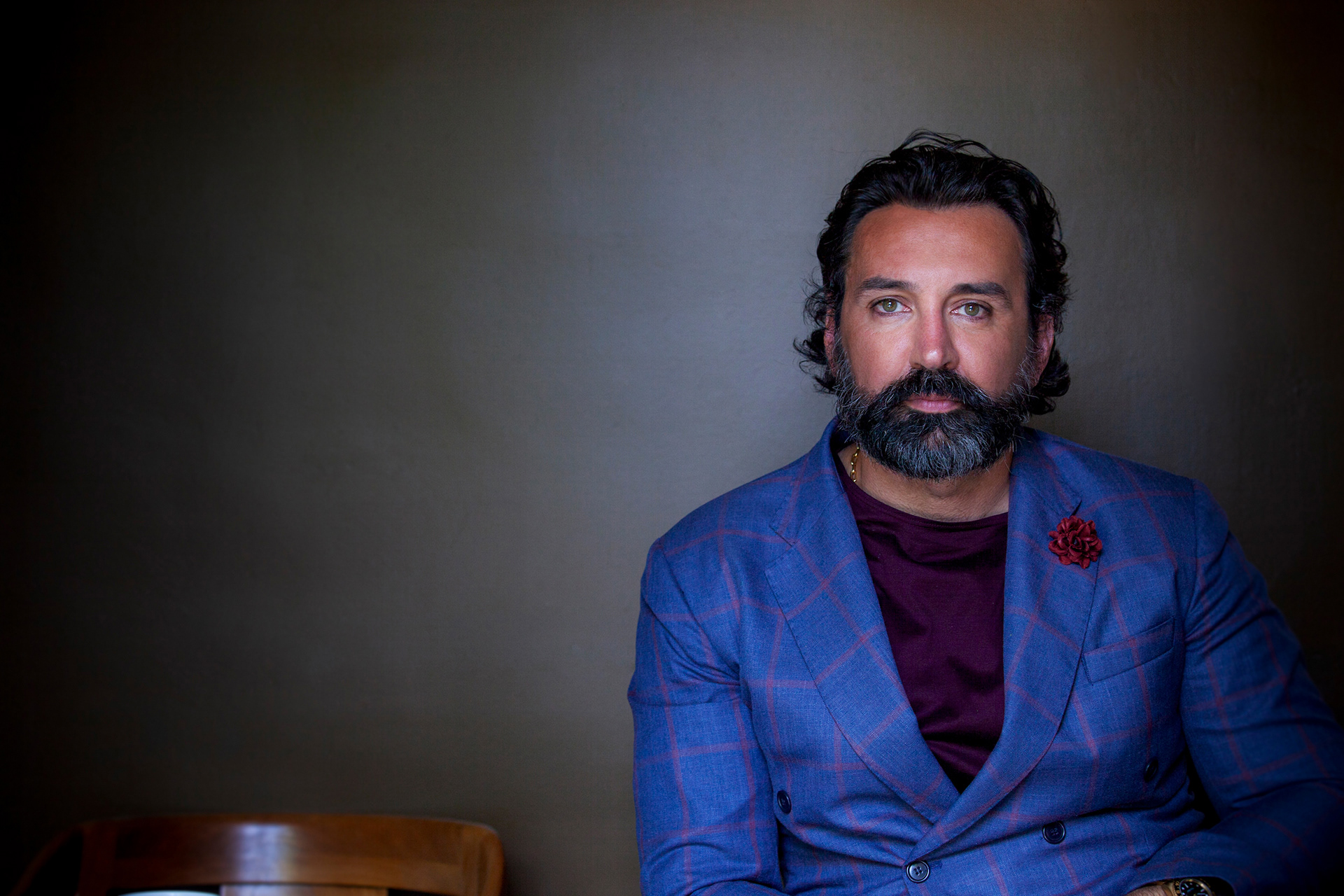 When I was just a nine years boy, in my native Italian village in Tuscany, I watched as my father handcrafted a pair of loafers for his dear client. He taught me how to listen to others and see the real emotions and meaning of what they are saying. 
Even as a child, I remember my father's satisfaction, but more so, I remember his client's joy as he walked out of my parents' factory wearing his beautiful custom made shoes. My father helped that gentleman understand what he wanted and fulfilled it. That experience affected me profoundly.

My career in helping people to achieve their goals started in Italy over 15 years ago
Currently I practice in two locations: West Hollywood and Tarzana, CA. With every client I try my best to establishing a solid, professional and non- judgmental rapport, offering confidentiality and safety.
I studied in Florence, Italy where I was born in 1972. My guides were highly educated teachers but I also learned from ordinary people that I met in places around the world where I lived, London, Berlin, Melbourne, Paris, and Florence.
In 2016 I moved to Los Angeles where I specialized in hypnotherapy and other techniquesthat I like to call "participatory processes". The methods I use require the client to actively participate in order to obtain results. I like to talk about these tools as techniques that I don't do to the client but I do with the client.
I am the Hypnosis Motivational Institute of Los Angeles 2018's winner for the clinical and academical awards.
I achieved certifications in following specialties:
Hypnosis for anxiety and fears,
Hypnosis for pre and post  surgery,
Hypnosis for pain management, 
Hypnosis for smoking cessation, 
Hypnosis for trauma recovery,
Hypnosis for ADD and ADHD,
Hypnosis for sports performance, 
Hypnosis for coping with loss, 
Hypnosis for body syndromes,
Hypnosis for the immune system, 
Hypnosis for healing the child within,
Hypnosis the power of realizing guilt and shame,
Handwriting analysis 
Law of attraction 

In 2018 I created my  Corporation BELIEFS TRAINER INC. that provides alternative health care services, as the practitioner, I use HYPNOTHERAPY, GUIDED IMAGERY, AND PSYCH-K techniques for client self - improvement to help them to become their potentialities.
I offer session at my locations, and  I also offer remote sessions, Skype, FaceTime, Whatsapp in English and Italian.
I believe that the right answer is already in the client's beliefs system, peoplehave a subconscious known about what they need to do to solve their problems,but they might be resistant to the solution.
Typically a client would ask me - "How many sessions do I need ?"- the job of therapy is to make the facilitator expendable.
In my professional experience I found that Hypnotherapy and Psych-Kcreate faster resolutions than traditional therapy, particularly for those issues that have to do with motivation, changing habits, and achieving goals.
The use of the term " therapy" doesn't refer to the traditional psychotherapy but to an exercise that helps someone to feel better and grow stronger, it refers to a self-improvement journey that is vocational and avocational but never intends to substitute psychological and/or physiological cures.